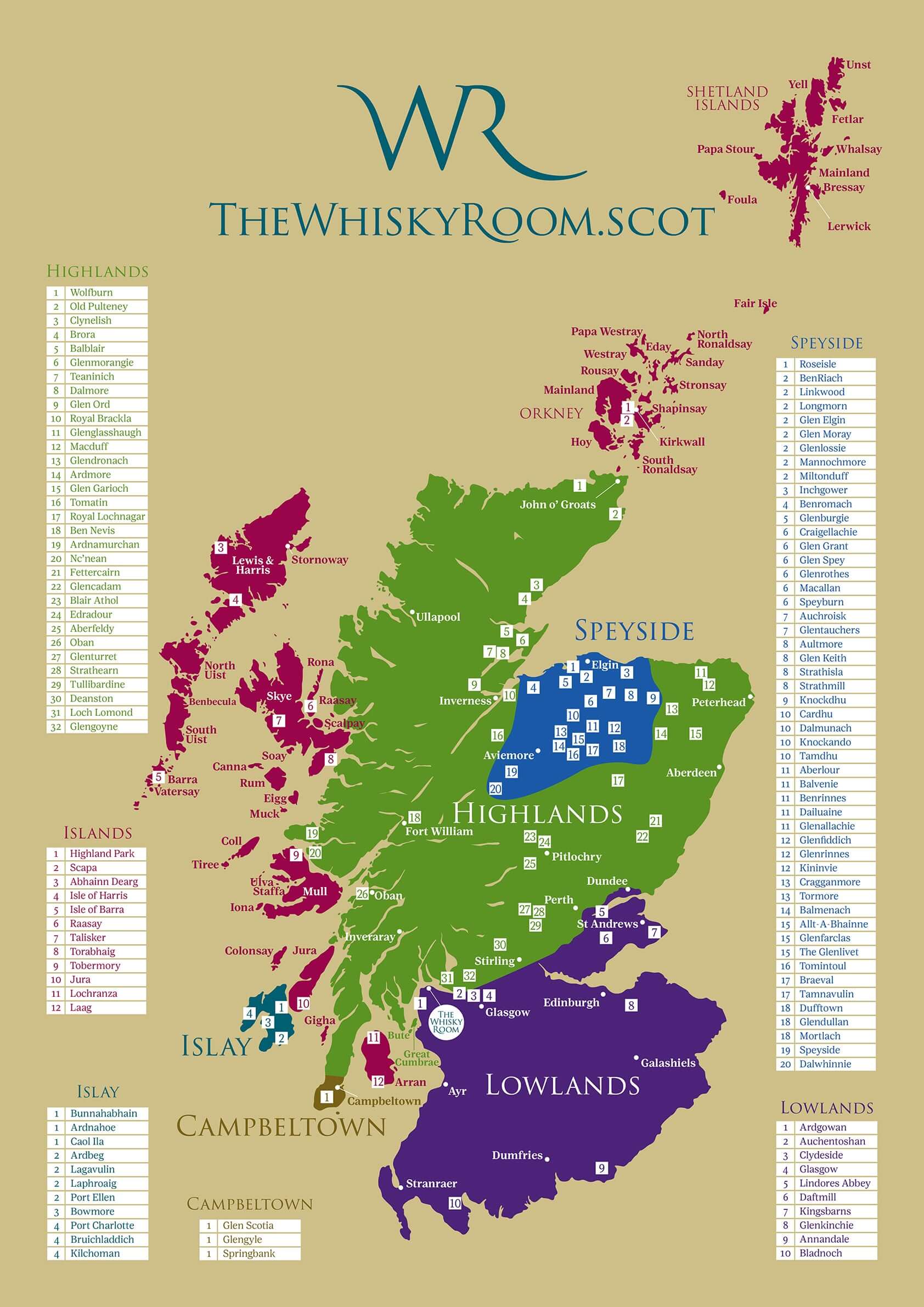 Scotland is divided into six regions: the Highlands, the Islands, Speyside, the Lowlands, Islay, and Campbeltown. 
Each region has a different dram offering, often with flavours and characters associated with that area:
The Highlands and the Islands are vast regions offering a wide range of drams from light, florals to smoky salinity.
Speyside is traditionally sherry casked, fruity and sweet. This region houses over half of Scotland's distilleries.
The Lowlands offer soft, light flavours, reflecting the gentle landscapes of the southern areas of Scotland.
Campbeltown malts are traditionally strong with hints of peat and maritime salinity but there are lighter drams too. There is a pungency associated with these malts referred to as 'Campbeltown funk'.
Islay's distilleries are famed for their smoky peated productions but there are also lighter drams created on Islay. Most Islay malts have a coastal influence which gives a hint of briny seaweed.